Best Laptops Under $500 So Far This 2021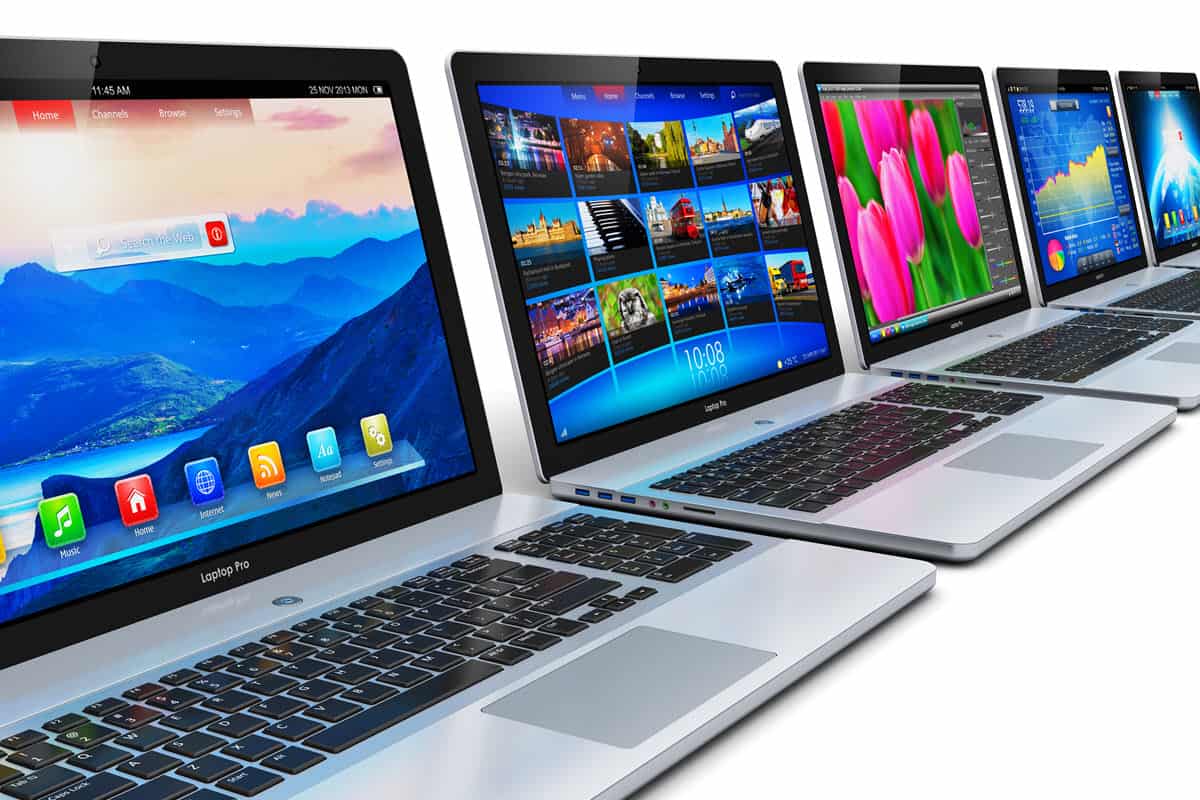 Estimated reading time: 9 minutes
Looking for some recommendations for the best laptops under $500? Here's our curated list of laptops and Chromebooks you can buy on Amazon.
9 Best Laptops Under $500 You Can Buy On Amazon Today
1. 2021 Newest Dell Inspiron 3000
Price: $469
Aside from the number one recommended laptop, this machine is the best option if you are looking for a large display with an excellent motor and more configuration options.
It's worth every penny because it comes with:
Intel Celeron N4020 dual-core processor
4GB of RAM
128GB solid-state drive
It is equipped not only with 802.11ac Wi-Fi but also with HDMI 1.4B, Bluetooth 4.0, and USB 3.1 Gen 1. It also still has jacks for your headphone and microphone audio. Because of its good battery life, this is the best choice for people who are always on the go.
2. Lenovo IdeaPad Flex 5
Price: $439
The Lenovo IdeaPad Flex 5 is a 2-in-1 laptop. If you are looking for a laptop that you can convert as a tablet, this is the beast you are looking for.
This convertible comes with the following features:
AMD Ryzen 3 4300U Processor
4GB RAM
128GB SSD
Wi-Fi
Bluetooth
360-degree hinge
Webcam privacy shutter
Two USB Type-A ports
Based on reviews, people love it for its robust computing value not to mention its soft touch durable chassis.
3. Acer Aspire 5 Slim
Price: $429
Stylish and easy to use, Acer Aspire 5 Slim laptop features the following specification:
Dual-core processor
4GB DDR4 RAM
128GB SSD
15.6-inch full HD (1920 x 1080) widescreen
LED-backlit IPS display
802.11ac Wi-Fi connectivity
What people love about Acer Aspire 5 besides its premium look and mobility is the Acer TrueHarmony. It brings deeper bass and volume as it comes with an innovative speaker design.
Also, this might not be the best machine for gamers, but it has acceptable gaming performance.
SEE ALSO: 11 Tips To Speed Up Windows 10 On Your Laptop Or PC
4. Lenovo IdeaPad 3
Price: $428
As a mid-range laptop, Lenovo Ideapad 3 boasts its fast processing speed. It also comes with plenty of security and manageability options.
Powered by an AMD Ryzen 3250U processor, it also has the following specifications:
Radeon Vega 3 graphics
Up to 4GB of DDR4 RAM
128GB SSD storage
The biggest plus is it already has Windows 10 installed. You no longer have to worry about your privacy being violated. This unit comes with a 14-inch variation too if you prefer a smaller version.
5. Asus VivoBook 15
Price: $419.99 to $399.99
With the Intel i3-1005G1 processor, this ASUS model is pretty decent for its price point. Consumers have the option to buy the 4G or 8G unit with the following features:
128GB SSD
4-way NanoEdge bezel display
Ergonomic backlit keyboard
Fingerprint sensor-activated via Windows Hello
Ergolift design
ASUS says a newer version is on its way.
6. Samsung Chromebook Plus V2
Price: From $549.99 to $374.90
Here's another improved version of its predecessor as this incredibly lightweight 2-in-1 laptop comes with a more powerful processor.
This Chromebook is hailed for these features:
Built-in pen that needs no charging
Dual camera
Chrome OS plus Google Play store
64GB of built-in memory
Google One with 200GB of cloud storage for 12 months
7. Newest Flagship Acer R13 13.3″ Convertible 2-in-1 Full HD IPS Touchscreen Chromebook
Price: $299
For the price, this portable device is outstanding for its battery life performance. Its sleek and premium design is definitely appealing.
What users like about this newest flagship is its support for Android apps. R13 comes with the following features:
Mediate MT8173C Quad-Core Multi-Processor
13. 3″ Full HD display
IPS 10-point multi-touch screen
4GB Memory
64GB emcee
Google Play store
SEE ALSO: Chromebook vs Laptop: Which is Best for Your Needs?
8. SAMSUNG Galaxy Book Go
Price: $299
At first glance, you can say that the compact and light Samsung Galaxy Book Go looks like a premium machine. Though they say looks can be deceiving, this device has its best qualities such as:
Powerful Qualcomm Snapdragon 7c Gen 2
Better Wi-Fi Connectivity
4GB Memory
18-hour battery life
128GB eUFS Storage
Shockproof
Energy-efficient
9. HP Stream 14-inch Laptop, Intel Celeron N4000
Price: $267
This machine comes out as a contender among the best laptops reviewed. As a well-equipped laptop, it is suitable for users who are graphic designers.
Consumers love it because of the following features:
Powerful processors
4 GB DDR4-2400 SDRAM
1 TB of cloud storage
64 GB eMMC
Windows 10 Home in S Mode with Office 365 Personal for 1 Year
This device gets applauded for its portable stylish design, connect and go feature, and HD display with BrightView.
10. ASUS Laptop L210 Ultra Thin Laptop
Price: $221.61
This device is a top pick for the best laptops under $500. Aside from being lightweight, it comes with a durable design and powerful processor.
While the Numberpad is a winning feature as it makes "number-crunching" a breeze, users commend this laptop for its:
12-hour battery life
Backlit keyboard
180° lay-flat hinge
So there you have it. These are our top 10 budget-friendly laptops from the best brands you can find on Amazon. But here's a word of advice before buying any of these laptops, other than the budget, choose a laptop that suits your needs. For example, if you travel a lot, you might need a smaller screen and a battery life of not less than 9 hours.
Which of these laptops would you likely buy today? Let us know in the comments section below.