23 Best Photo Editing Apps | The Ultimate List
In the age of selfies, you need to be-in-the-know of the best photo editing apps to upgrade your photography game. Noobie compiled a list of free editing apps and paid software for you to use and consider. Amp up your photography editing skills and check out the best photo editing apps below!
Your List of Go-To Photo Editing Apps Free and Paid
Best Photo Editing Software Free Online
1. BeFunky
Applying tweaks to your photos has never been this easy. BeFunky allows you to intuitively alter your photos for the better without the use of a complicated interface. You can use BeFunky without an account to upload and edit photos using your Facebook profile or your computer.
2. Pixlr Editor
Pixlr App – Download Free Photo Editor (Android, Windows, Mac) https://t.co/rpJrTyYuNB pic.twitter.com/XZPWxARCkt

— Androidstrike (@androidstrike) August 15, 2017

In case you're looking for something like Photoshop without a subscription free, then Pixlr Editor is your brand new go-to app for photo editing. Pixlr Editor has more than 600 editing effects you can use to bring out the best in any picture.
3. Fotor
Aside from a traditional and fully function photo editor, Fotor combines several functionalities in one sweet package. Fotor will allow you to make collages and greeting cards as well put effects and filters on your photos.
4. PicMonkey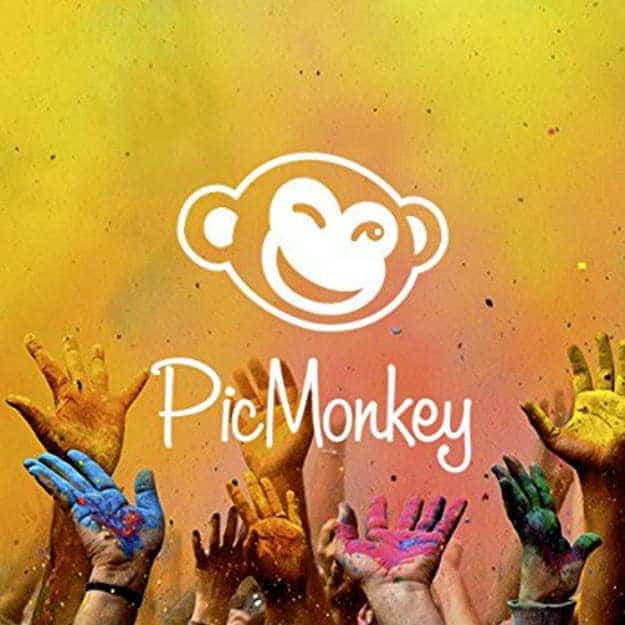 PicMonkey allows you to perform simple touch ups on your photographs. What differentiates PicMonkey from the others is that it bundles photo editing with additional features like Collage and Design. You can group different photos in one frame and spruce the resulting pic with text and art.
5. LunaPic
Check out my https://t.co/FYafzTlihi edit here:https://t.co/pV23cYM7OV via @lunapiccom

— LEMERDYMARIANNICK (@LeMariannick) August 14, 2017

LunaPic may look like an older website, but it's trusty enough to use for photo editing. The site contains the usual tools you'll find in branded applications like Photoshop or CorelDRAW. It gives you all the functionalities you'd want in a photo editor while keeping things simple.
6. Picozu

Unlike other photo editors in this list which work through Flash, Picozu is entirely coded in HTML5 and CSS3. What's great about Picozu is its ability to work with PSD files and its integration with Dropbox, OneDrive, and Google Drive.
7. iPiccy
Try different #CameraAngles!https://t.co/nSQ14FYBxK pic.twitter.com/86ahaSP8px

— iPiccy (@ipiccy) August 15, 2017

iPiccy boasts of an intuitive interface that's easy for beginners to photo editing to get into. Aside from its photo editing capabilities, iPiccy also allows you to create collages much like PicMonkey.
Best Photo Editing Apps for Computers
8. Adobe Photoshop

What can you add to the most famous photo editing suite around? Adobe Photoshop has remained the market leader regarding creative applications for publishers and artists everywhere. Adobe products continue the standard when it comes to creative solutions.
9. Adobe Lightroom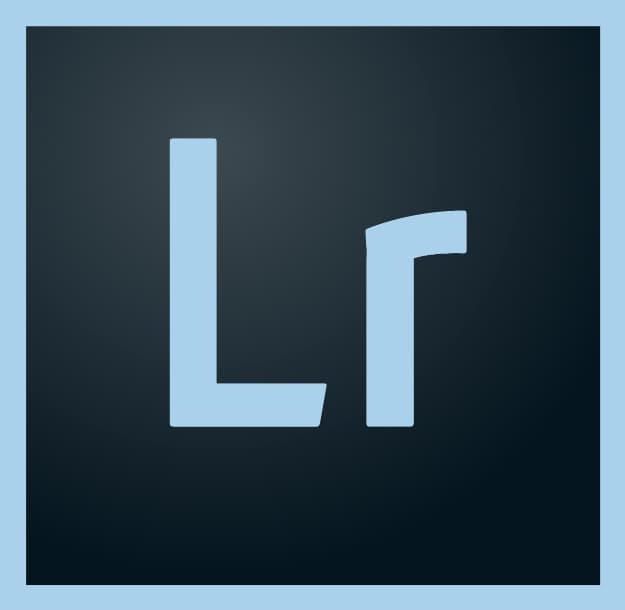 Every professional photographer should have Adobe Lightroom on his or her computer. Adobe Lightroom makes managing photos a cinch since it can automatically make your pictures better. However, if you want to save your changes, you'll need to save them as new files.
10. GIMP
When you want solid photo editing without the frills, you can download GIMP to edit your photos. The best thing about GIMP, aside from being able to do the job reliably, is it is open source and develops under the guidance of an impassioned community.
RELATED: Pixpa's list of Best Photo Editing Apps You Should Not Miss
11. IrfanView
IrfanViewhttps://t.co/dQ5RFNBigT pic.twitter.com/O5gFDJv8cL

— Александр (@Jester_Soft) August 14, 2017

IrfanView allows you to make simple editing on your photos. What's great from this free software is that it can perform batch processing on your pictures. If you have a lot of images, IrfanView can save you a lot of time.
12. Photoscape
Aside from editing your photos, Photoscape allows you to create animated gifs and slideshows. Its toolbar is also customizable, allowing you to see the features you use the most immediately.
13. The Nik Collection
Does anyone need filters? The Nik Collection, a bundle of 7 filters developed by Google, used to sell at $500 but is now available for free. When you download the filters, you will not be able to see a program but instead, open them using your computer's default photo app.
14. Google Photos

The new and improved Google Photos offers a fuss-free experience for editing photos. The controls are mostly intuitive and allows all your photos to be organized and easy to find. Like most apps in this section, Google Photos is available for free.
15. Paint.NET
If you're in the market for something you can easily use but has enough features you can utilize, later on, Paint.Net is for you. Paint.Net's user interface is simple enough but it contains enough, tools and tweaks that you can apply when you decide to be a power user.
Best Editing Apps for Mobile
16. Facetune
Hide pimples & scars! Use PATCH to copy & paste one area over another to hide blemishes. pic.twitter.com/SfAANKB7R0

— Facetune (@facetuneapp) June 15, 2017

If you want a finely tuned face in your photos, Facetune is the app to beat. It will boost your selfie game by refining your picture by erasing blemishes, softening or hardening your jawline, or removing the bags under your eyes. It can also apply lush colors on your photo, so your face comes alive through the app.
17. Snapseed
Google's photo editing app has a complicated interface, but it won't let you down if you give it a try. It offers robust features under its hood like HDR effects, lens blur, geometric adjustments, and white balancing. The best bit of all is that it's free.
18. PicsArt
Loving these coast line edits. Made with #PicsArt by nancyspasic + 1428. https://t.co/HIAM68yZnN pic.twitter.com/VD4AcVd5Uq

— PicsArt (@PicsArtStudio) August 15, 2017

When you're feeling whimsical, and you want some graphics to add pizzazz to your images, PicsArt is the app you need to download. PicsArt is quite the popular application with around 300 million downloads. Add some pretty filters and backgrounds to your pictures. Taking photos should be fun, and PicsArt combines a ton of it to your pics.
19. Serif Affinity Pro
Serif Affinity Pro maximizes the graphics capabilities of Apple technology to give you crisp and clear pictures. The app pushes the envelope when it comes to performance. It stalls on older iPads.
20. VSCO
Explore the power of creative expression through the eyes of 15 VSCO creators: https://t.co/nrr4K5UINJ #WetheCreators #VSCO pic.twitter.com/CoLeKwBCii

— VSCO (@vsco) August 14, 2017

In case you want a more do-it-yourself feel when it comes to editing photo, this 5-year-old app can provide you with all the right presets and filters without distracting you with bells and whistles. VSCO is a favorite by an impassioned community which takes photography seriously and wants a more nuanced approach to taking pictures.
21. Adobe Photoshop Fix
When your pictures need a quick touch up, you can bring the weight of Adobe's experience on these minor adjustments with Adobe Photoshop Fix. You can liquefy certain parts of a photo to smooth over blemishes or lengthen certain features like eyes or lips.
22. DarkRoom
If you haven't used the Curves or Color tools before, give it a whirl! We've redesigned the tools to make them even easier to use. pic.twitter.com/BnxFmNTidr

— Darkroom (@usedarkroom) May 17, 2017

This application is one of the hidden gems for the iOS as it contains features you can't simply find in other photo editing apps. For one, DarkRoom has all the tools you've come to expect in most photo editing apps like saturation control, curve adjustment, filters, and cropping. It also has an extensive undo history and the ability to let you edit photos without importing them to your account.
23. Font Candy
Do you have a quote in mind that matches a silly pic of yours? Font Candy can edit your pictures and overlay them with text. Now you can combine excellent images with great fonts to create materials for marketing or invites.
If you want to learn more about editing photos, let ItsMyRayeRaye teach you how you apply touch ups on your pictures:
You just don't know when you'll need to present a finely polished pic. When you need a good picture, you will need your list of best photo editing apps handy. Please keep our list in mind and install them on your phone, tablet, or computer.
Are the apps in our list on your phone too? Comment down below if you have something we've missed in our list.
Up Next: How To Make A GIF In Photoshop | Easy Comprehensive Guide
SaveSaveSaveSave