How to Take Advantage of Fubo TV Fanview Widget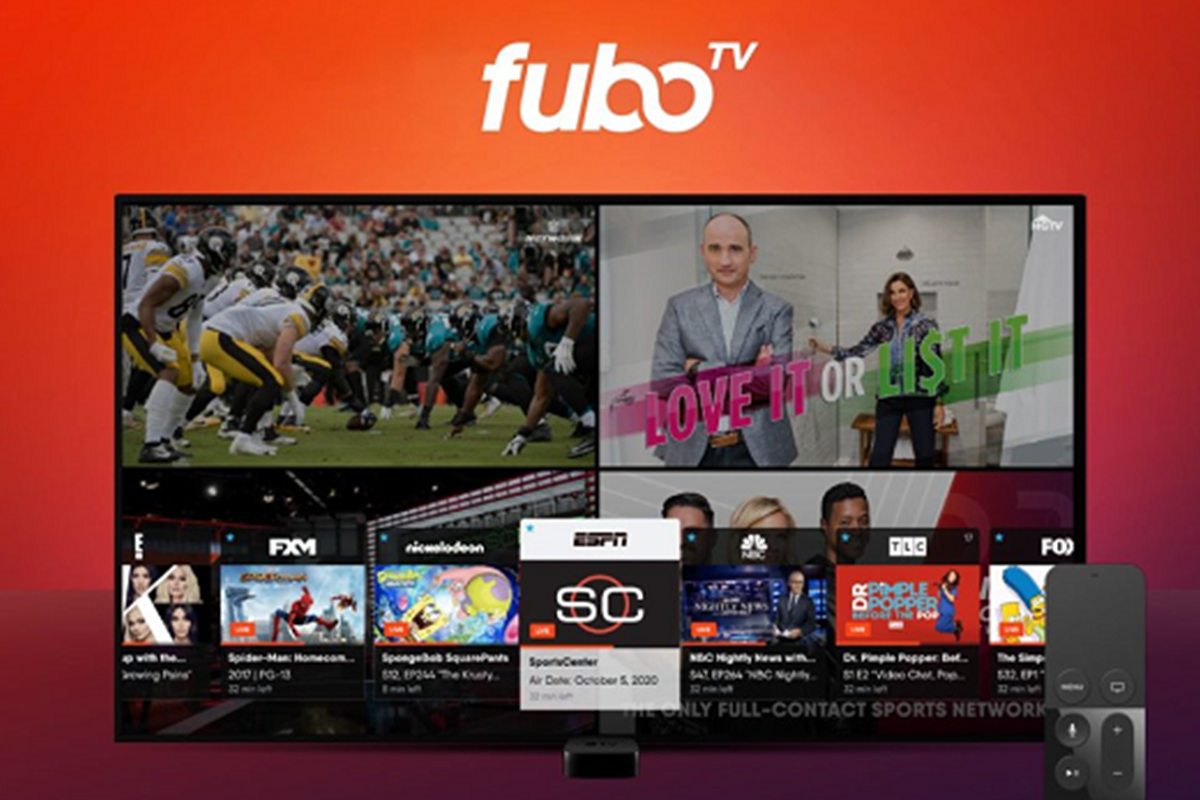 Estimated reading time: 5 minutes
Table of contents
To support more of its FanView feature, fuboTV has expanded its well-liked Multiview mode for Apple TV. This is an ongoing initiative by the firm to make live TV more interactive. Unfortunately, it is a regionally restricted platform. However, using a VPN, you can stream Fubo TV in NZ.
On Apple TV, subscribers may build a personalized sports viewing dashboard that combines various streams (Multiview) with real-time analytics and results (FanView), all set up any way they wish. 
Multi-View
With this most recent iteration of Multiview, users may watch up to 2 live sports events at once and add various FanView widgets directly next to their video player. 
In addition to scores from games in all main leagues, FanView widget choices feature statistics for each live match being watched. 
Subscribers get access to live scores while in the scoreboard widget on FanView, and they can click on a game to jump right into it without changing channels.
Live Premium Sports Content
FuboTV Inc. (NYSE: FUBO) is focused on realizing its vision of becoming a streaming platform that exceeds the sector's current virtual MVPD model. 
The company aims to deliver the most exhilarating sports-first live TV experience possible with the broadest range of premium content, interactive features, and integrated wagering.
By acquiring Molotov, fuboTV Inc. now operates in France, the United States, Canada, Spain, and Spain.
More than a hundred live sports, news, and entertainment channels are available to users of the company's fuboTV cable TV replacement service, which is the only live TV platform to include each Nielsen-rated sports channel. 
Interactive Live Streaming Service
FuboTV Inc. seeks to engage viewers and create a new category of entertainment television and interactive sports by utilizing its data and technology platform designed for live TV and sports viewing. 
The predictive free-to-play games incorporated into certain sports content let subscribers engage with fuboTV's live streaming service. Also, you can check out the other Top Streaming Platforms.
According to Mike Berkley, chief product officer of FuboTV, the company has been developing interactive elements to improve its live Television service. 
According to him, his team is working on developing devices that let users interact with what comes up on display in novel ways. 
"Live sports are a perfect fit for more enjoyable viewing. However, we know that, in addition to interacting with the material they are watching, our customers want to follow various games and leagues.
So, we're excited to unveil an updated version of our wildly popular Multiview feature for Apple TV, which lets viewers watch many games simultaneously and access FanView's in-game analytics and results. This is, in our opinion, the most specialized and unique way to watch TV currently offered."
The goal of the product roadmap fuboTV has set for itself is to give subscribers new opportunities to interact with one another and participate in live sporting events.
It also aims to transform viewers from passive spectators into active participants and create a new interactive sports and entertainment category. 
Fubo Sportsbook and Sport Betting
Many free-to-play games that let users compete for points and other benefits while watching different professional and collegiate athletic events have recently been released by fuboTV due to recent advancements. 
The business began offering real-money wagering in November through the Fubo Sportsbook app. In addition, the live TV service fuboTV is integrated with this app. 
The Fubo Sportsbook is only available in Arizona and Iowa, but more states will be added as soon as they acquire the necessary regulatory approvals.
If you're sitting there thinking, "This would be for gambling?" you're probably on the right track. According to FuboTV CEO David Gandler, there is "no loyalty" in the sports gambling sector, so it is up to the providers to give their clients a new experience.
Everyone has had to change channels to watch all the games. You can now monitor the Mavs/Warriors game's over/under on your screens while watching Bruins/Capitals to see whether Alex Ovechkin has scored. Analysts are upbeat about FuboTV's future due to its dedication to sporting gambles.
Those subscribers who aren't especially interested in combining these two capabilities can continue streaming up to four channels simultaneously using their Multiview subscriptions in the same manner as before.
Conclusion
Unfortunately, only a small percentage of fuboTV subscribers currently have access to the enhanced Multiview feature. Because of this, not everyone can utilize the Fanview feature and live sports, but it will be available in a few days.
Customers who do not want to use FanView or do not have access to it can watch up to four news, sports, and entertainment channels simultaneously when using Apple TV in Multiview mode.