9 Best Gaming Monitors You Can Buy On Amazon For Less Than $500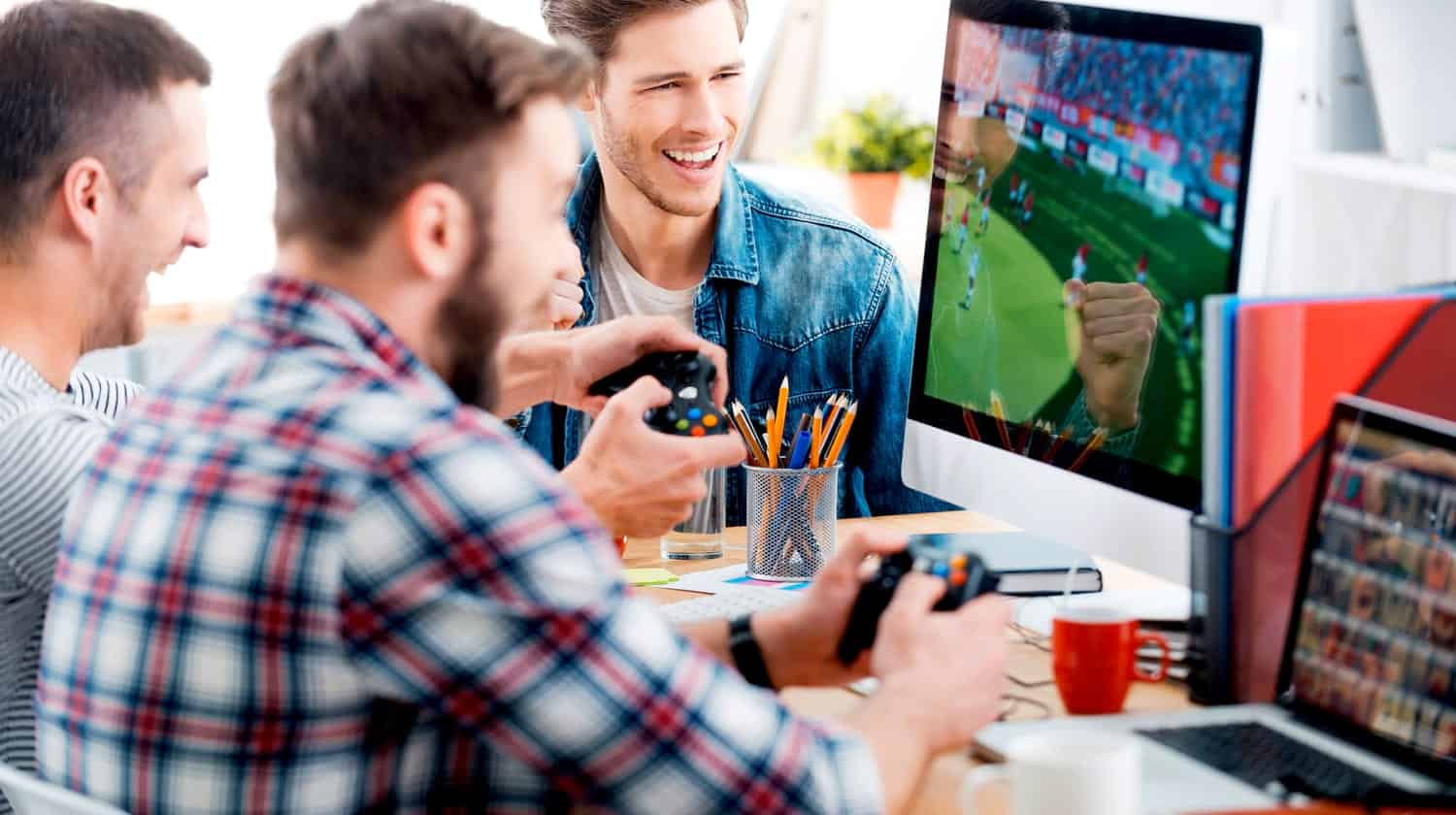 Looking for a gaming monitor? Get an amazing gaming experience without blowing your entire paycheck with these top-rated budget gaming monitors on Amazon.
RELATED: Best Graphics Cards For Gaming | The 2019 Guide
Awesome Gaming Monitors on Amazon Below $500
1. Asus MG248Q ($256)
The TN panel and 1080p resolution on this beauty may be off-putting on paper. However, the ASUS MG248Q is still the best out there when it comes to a cheap gaming monitor. It prioritizes fast response times and fast refresh rates over image quality. This makes it a good buy for gamers who care more about getting things done quickly than looking good.
It also has Adaptive Sync, which adjusts dynamically to a graphics card's frame rate, thereby eliminating any tearing and stuttering, making your game as smooth and seamless as ever.
2. BenQ Zowie XL2540 ($449)
The BenQ Zowie XL2540 sets its claim of being an affordable monitor for pro-gamers, and it delivers. It focuses on pro gaming essentials: high image quality, especially in scenes that are dark, and very high refresh rates. It's also quite easy to carry around and set up, with its 24.5-inch screen.
It also has a control pod that lets you switch between inputs and configuration presets. This feature is useful if you're playing many different games that all have varying settings of your choice.
3. Samsung CHG70 QLED ($449)
This 32-inch behemoth boasts a curved display and unbelievably rich colors that will only serve to elevate your gaming experience. The Samsung CHG70 comes from the factory already color-calibrated, which will impress gamers who count photography as one of their hobbies. Its 144Hz refresh rate makes gameplay smooth and seamless, and its FreeSync 2 allows for a tear-free experience even with the HDR.
4. MSI Optic MAG271CR ($249)
This gaming monitor values speed before everything else. It's the ideal pick for gamers who play primarily first-person shooting games.
As a TN panel, its color depth is not as natural as its IPS pane counterparts, but it's considered to be ahead of its TN equivalents. The MSI Optic MAG271CR's pixel density is not known to be the best in the field, but its curved 27-inch screen, 192×1080 full HD resolution, 144 Hz with 1mn response time, and minimal ghosting capabilities make it one of the best, affordable gaming monitors out there.
RELATED: Best Gaming Accessories For PC
5. DELL P2415Q ($336.62)
The DELL P2415Q is a fantastic 4k gaming monitor that will benefit gamers on a budget. It's a lot smaller than most gaming monitors at 24 inches, has a lot of other qualities that let it stand on its own against the larger 4k monitors.
Another feature: it can be rotated vertically and offers the entire sRGB spectrum. Its small size even improves its pixel density by packing it in at about 185 panels per inch, making your games even more visually enjoyable.
It also has an additional feature: Its stand can rotate to 90 degrees to prepare a vertical set up.
6. Samsung U28E590D ($350)
This 28-inch gaming monitor has only a few minor differences from your regular 4k gaming monitors. The Samsung U28E590D has an incredibly quick 1ms response time, making it a great match for first-person shooting games.
Also present is PLS, Samsung's "Plane to Line Switching", a paneling technology that is very similar to IPS. These PLS panels from Samsung are brighter by about 10%.
They also have significantly better angles for viewing and are cheaper to manufacture and reproduce. The flexibility of the PLS also sets the stage for more flexible screens in the future.
The clean and smooth aesthetic sets it apart from its flashier gaming cousins. This makes it a great addition to your workstation outside of gaming.
7. BenQ Zowie RL 2455 ($169)
This gaming monitor covers all basic bases with its clear and vibrant 24-inch screen. It has a speedy 1ms response time and multiple ports, making it a no-frills choice for gamers who are adaptable.
There are also preset modes for all kinds of games, be it shooters, strategy, open world, and so on.
The BenQ Zowie RL 2455 also has a handy built-in software, the Black eQualizer, that makes the darkest areas and scenes of your game a little brighter. This allows you to see clearly without having to crank up the brightness of your screen.
The Black eQualizer is the most lauded quality of this gaming monitor, but its affordable price has already dropped some jaws too.
8. Asus VG248QE ($234)
Any gaming monitor that has less than a 144 HZ refresh rate does not a great gaming monitor make. It simply won't do: with low refresh rates, the extremely detailed games that have been the standard of gaming as of late won't be as satisfying to play.
The ASUS VG248QE is the best and cheapest possible option for a quality gaming monitor that has a 144Hz refresh rate. Other than that, however, there's nothing new nor special.
It's simply a reliable monitor that covers all the bases in the most basic way possible. Make sure to go for the 144Hz model that has a TN panel, or the 75Hz model that uses IPS panels instead if TN isn't your thing.
9. Dell S2417DG ($372.99)
Don't let the presence of a TN panel on this gaming monitor fool you. It's among the quickest monitors out there with a 1ms response rate.
This also has QHD with a tighter pixel density of 122 ppi. It's packed with the best gaming basics: a 165Hz refresh rate, G-Sync, ULMB, and bezels so thin you won't even think about it. The Dell S2417DG's motion processing takes the home run, with the G-Sync elevating the gaming experience to nothing short of phenomenal.
Color and contrast are not the best, but the immersion and response time will take you so deep into the game that you won't notice at all.
Pixel Density Definition: This refers to the unit of measurement used for describing the resolution of electronic image devices such as computer monitors. A higher pixel density means the sharper images.
Wondering what are the best budget-friendly gaming monitors for 2018? Watch this video from The Frugal Gamer and find out:
With such fantastic games coming out year after year, it makes no sense to miss out on high-quality gaming monitors that keep up with the times. Hopefully, this list can help you select a gaming monitor that fits you, your gaming needs, and your budget without compromising or holding yourself back from an intoxicating gaming experience.
What's your favorite budget gaming monitor of 2018? Let us know in the comments section below!
Up Next: