Google Search Tips, Tricks and Hacks To Level Up Your Internet Experience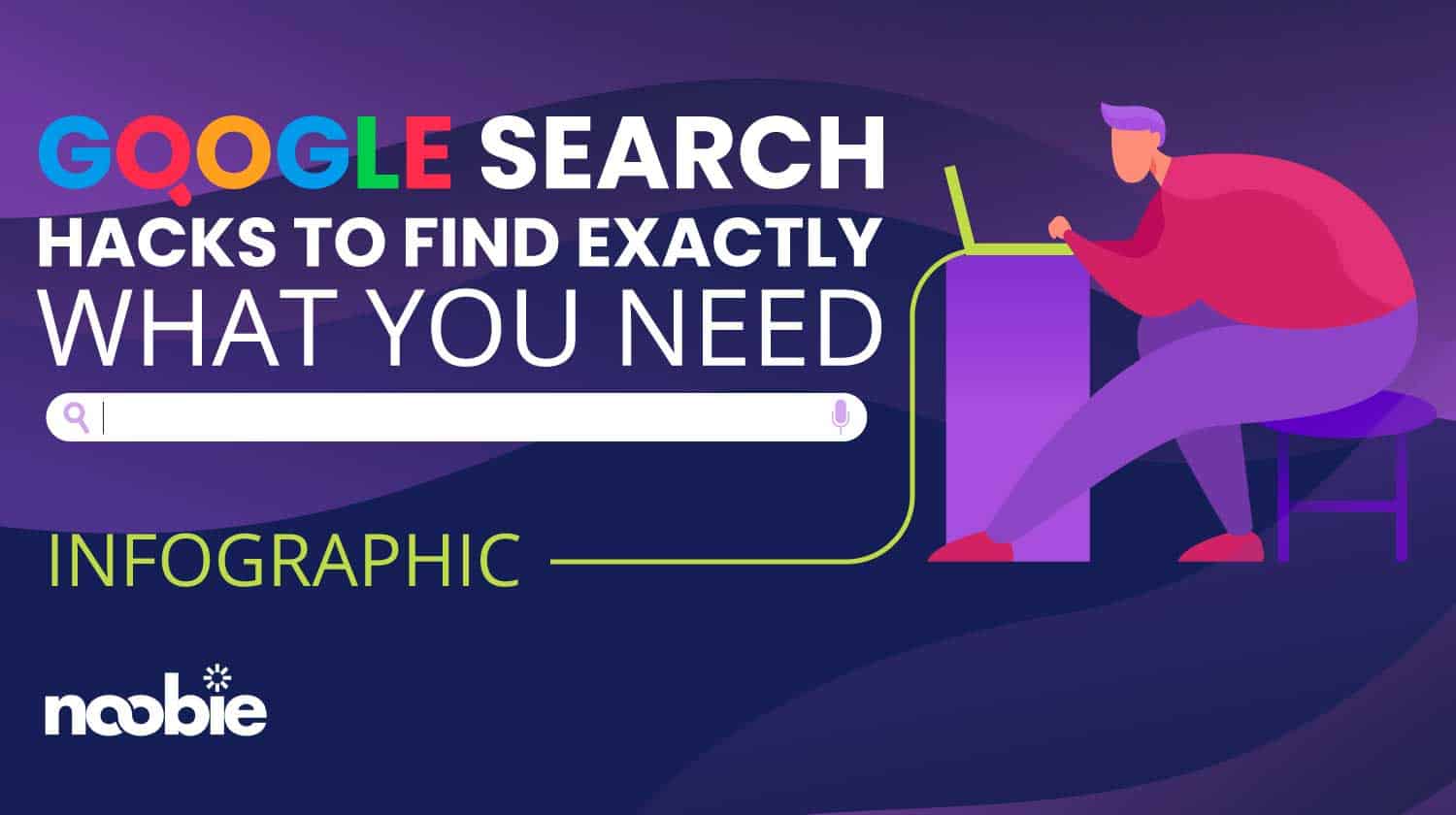 Take your surfing experience a notch higher with these useful Google search hacks!
Google Search Hacks to Find Exactly What You Want
Click here to jump to the infographic.
1. Utilize the Tabs
This would sound pretty basic but you'd be surprised at how many people forget to utilize the tabs. You will find several tabs on the top of each of your search, namely: All, Images, News, Videos, Shopping, and More. If you're searching for images then click on the 'Images' tab. If it's a piece of recent news you're looking for then go to the 'News' tab. You'll find using the tabs will reduce your search time significantly.
2. Put a Colon for a Specific Website Search
Google allows you to look for keywords on a specific site even if the website doesn't come with its own search button. If you want Google to show keyword results only from one website then you can simply type in the keyword, then the word 'site' followed by a colon, and then enter the website you want to show results from.
Example: Cardinal Blase J. Cupich site:usccb.org
Typing the above example on the Google search bar will allow you to view results only from the USCCB official website.
3. Exclude Words by Using a Hyphen
Keying in homonyms can lead to multiple confusing results since Google can't understand what you really mean and want to search for. You can use a hyphen to exclude certain words to reduce the number of results and filter what you don't want to appear.
Example: Crane -birds
Crane can mean a type of bird, a machine, or a body movement. If you type the example above, you will filter out all content that refers to the crane as birds. This can radically decrease results which will allow you to find relevant content faster.
4. Search for Related Websites
Is there a website you can't get enough of? Do you want to find websites whose content is related to or similar to that of what you're currently reading? Let Google search help you out!
If you want to find a website with similar content or related to another website, all you have to do is key in the word 'related' followed by a colon.
Example: related:netflix.com
Typing the example above will give you various streaming sites and websites where you can download or rent movies.
5. Use Quotation Marks for Exact Phrases
Sometimes you would want to search for exact phrases or keywords in a specific order. The thing is, giving multiple words in the Google search bar won't guarantee you'll get results of keywords in the order you've given. If you type in three words, the results will show any content containing the three words in any order. For specific phrases, use quotation marks.
Example: "words of wisdom"
Typing those words without the quotation mark will give you any articles containing the three words in no particular order, but if you follow this Google search hack, you'll be sure to find results only of the exact phrase you gave.
6. Type Asterisks to Indicate Wildcard
Here's a great Google search tip when you're looking for a song with which you are not totally familiar with the lyrics. Putting asterisks between a phrase alerts Google to give wildcard results. Meaning, the words in the place of the asterisks could be anything.
Example: "one taught me *"
You'll find the above example will show you the lyrics to Ariana Grande's song "Thank U Next" and other articles discussing it. This hack also works for quotes you are trying to find but don't know the exact words to.
RELATED: How To Make Google Your Homepage In Just 4 Steps
7. Reverse Image Search
Does a picture you see on social media look familiar to you but you don't exactly know where you've seen it before? You can do a reverse image search on Google to find out where the picture appeared before. This can be helpful for journalists who want to use the photograph but need to find the source so they can give proper credit. This can also be pretty useful to double check fake news or other forms of deceit on social media.
8. Use Capitalized AND/OR to Get More Specific Results
Thanks to Boolean Searching, you can narrow down your search results and more easily find articles or content you really need. Putting "AND" to your search will alert Google that you want to see content that contains keywords that appear before and after it. Using a "OR" will mean you want to see results for either one of the keywords or both of them.
Example:
Blogging AND Vlogging – will show results of sites containing both keywords
Baking OR Cooking – will show results of sites containing either just one or both keywords
9. Look for a Specific File Type
Have you come across an informative pdf file in your library but forgot to get a copy of it? Perhaps it's a resource available on the web? You can search for a specific file type in Google just by entering 'filetype:*file extension*.'
Example:
*search term* filetype:pdf – will show you pdf files containing your keywords
*search term* filetype:doc – will show you MS Word files containing your keywords
10. Define Words Easily
Yes, you can easily use Google as a dictionary! If you only need to find out the meaning of a word you can simply type 'define:*word*' and the result will automatically show you the definition of the word. No need to browse several websites just to figure out the meaning.
11. Get Suggestions on What's Nearby
Google is pretty smart and can give you suggestions on whatever you need or want. Looking for a pizza place? Ask Google! Need to find the nearest pharmacy? Yes, just ask Google!
Just give it access to your location when a window appears asking for access so you get better results. There's really no need for complicated keywords for this hack. You can simply key in "fast food near me" or "pharmacy nearby."
12. Quickly Search for Flight Status
Picking someone up from the airport and would like to know the flight status before you head out? Check Google to find out if the flight left on time or if there will be some delays. Simply key in the airline and the flight number and voila! The result will immediately show the time of departure and estimated time of arrival of that flight.
13. Discover Etymology
Finding out how a word came about may not exactly be a conversation starter, but wouldn't it still be nice to know just for added knowledge? If there's a word you're curious to find the origin of, you can simply type the word followed by "etymology" and Google will show you a graph of its etymology.
Don't forget to download, save, or share this handy infographic for reference:
Looking for an easier way to search what you really want using Google? Check out some of the best hacks in the video below!
Google is undoubtedly one of the most amazing and powerful online tools today. While using the search engine can give you loads of information, you can further increase your productivity with these simple hacks. Go try them out and see just how great Google is!
Do you know any Google search hacks we missed? Let us know in the comments section!
Up Next: Google Suite Frequently Asked Questions