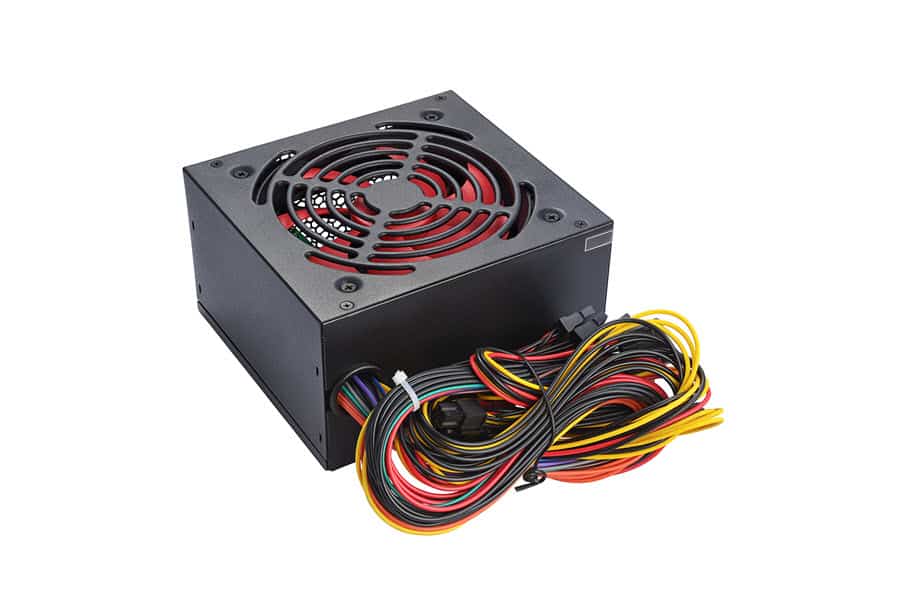 Estimated reading time: 4 minutes
There are loads of specifications that you have to consider when you try to build or install a new workstation. However, the one that you should focus on first is the power supply unit, or simply a PSU. Without a quality power supply, you can expect an unstable system and poor performance of your computer.
The importance of this decision cannot be overstated. You might be tempted to look for the cheapest best value PSU as reviewed by BestBudget.com, but before you purchase any type of power supply, make sure you know exactly what your computer needs to perform at the highest level. Let's talk about some tips that could help you get the right PSU for your PC.
Higher = Better?
Many people assume that the higher the voltage, the better the quality of a power supply unit, but that is not necessarily the truth. Powerful PSUs, like 1800v, for example, are useful mostly when you want to run multiple drives and graphic-intensive apps at the same time. Other than that, you won't probably need that much power and lose some money when buying the highest voltage available.
Most computers do not run at full capacity all the time, and if other components of your PC are mid-range, then a 600v unit will do the job perfectly. Find out exactly how much power you need before you run to the store. You can use a power supply calculator to determine how much voltage you need. Buying a slightly higher voltage PSU than you need according to the calculation will save you a lot of money and is the best option for your equipment as well.
Efficiency Ratings Are Here To Help You
Higher efficiency power supply units tend to have more efficient components, produce less heat, and consume less energy which saves you a lot of money on the electricity bill. The question is, how to determine whether a power supply unit is efficient?
The best way to do so is to look at the 80 plus certification label on the PSU of your choice. This label means that a PSU is 80% efficient and loses around 20% as heat, which is the optimal percentage split for a power supply. Please note that there are a couple of classes of 80 plus certification from basic to titanium. The higher the class, the more expensive and efficient the PSU. Adjust the class of 80 plus certification to your equipment needs.
Choose Your Cables Wisely
When it comes to cabling, a topic often overlooked, there are three options for you to choose from, hard-wired cabling, fully modular cabling, and partially modular cabling. Let's look more in detail at PSU cabling options.
Hard-wired cables are directly attached to the PSU box. It is the cheapest cabling option, but the number of plugs is limited here, and not suited for any type of customization.
Fully modular cabling means that all power supply unit cables are removable, which makes cable management an easy task. However, these types of cables tend to be most expensive to come by.
Partially modular cabling is the best of both world option. It provides all the necessary cables for a PSU, but still leaves some room for customization.
Always Double-Check The Manufacturer
Ideally, your power supply unit should be provided by a trusted and reliable manufacturer that offers comprehensive support and reasonable warranties. Most IT specialists recommend Corsair, Antec, or Seasonic, but you should still take some additional time to research the products. Look for reviews online on both the products and the manufacturers, the performance of your computer is dependent on this decision.
PSU aesthetics
Lastly, let's dive into the world of looks. Most users care more about the efficiency and technical specifications, but once you have that figured out, looks become an important factor in the mix. Of course, there are PSUs that look better than the others, but the most important part of aesthetics here is cabling and sleeving. Consider taking some time to make sure that your cables and other components are color coordinated, put in place a clean cable management system. Power your computer with style.
The power supply unit is one of the most significant components of a computer that you will ever have to buy. A PC can't run without energy from electricity, right? With the tips mentioned above, the decision on which PSU to choose should be quite an easy one. Do your research, double-check everything from efficiency to looks, and you will find the perfect power supply unit in no time.