Netflix Downloads Are Here – And I Love Them
Netflix downloads have come. I love, love, love Netflix. And I tell people that its $10.99/month price tag will buy you enough entertainment on this streaming service to last you a lifetime. But there's one thing that I've never been able to easily do with Netflix titles—that is, watching my favorite Netflix movies and shows when I'm on an airplane or in a location with poor or no Wi-Fi.
Netflix Downloads | How They Work
Offline Goodness
Netflix just changed all of that with its most recent app update (for smartphones and tablets). Now with certain Netflix movies and shows (it's not on all of them but it's a good start), you will see a download button. Certain titles will not have this option, but thousands of titles are all ready to download. Tap that button and the movie or show downloads to your device. This works on both iOS and Android-based devices. The best part is that downloading the content will not sacrifice video quality. Offline viewing is actually much better than using your data.
What does this mean? It means you can watch your downloaded shows without needing a Wi-Fi connection. So go ahead and watch your downloaded shows on an airplane, on a cruise ship or in the middle of the desert (not recommended). Netflix downloads allow you to go practically anywhere and not miss out on your shows. I'll probably also use this feature when staying in a hotel since often a hotel's free Wi-Fi isn't strong or consistent enough to maintain a good Netflix viewing experience. If I'm on the beach, lounging in the sand, I can just pick up my phone or tablet for some good offline viewing.
Find Your Flix Fast
Netflix even makes it easy to find downloadable shows. There's a new item in the menu labeled, "Available for Download" that only shows you Netflix content that well, you guessed it, is available for download. This download button is a lifesaver. This saves you a ton of time if you are preparing for an upcoming trip and want to watch a few shows without Wi-Fi while you're gone. Aren't Netflix downloads awesome?
There's also a "My Downloads" menu item so you can jump right to the movies and shows you downloaded to start watching them.
Caveat, Emptor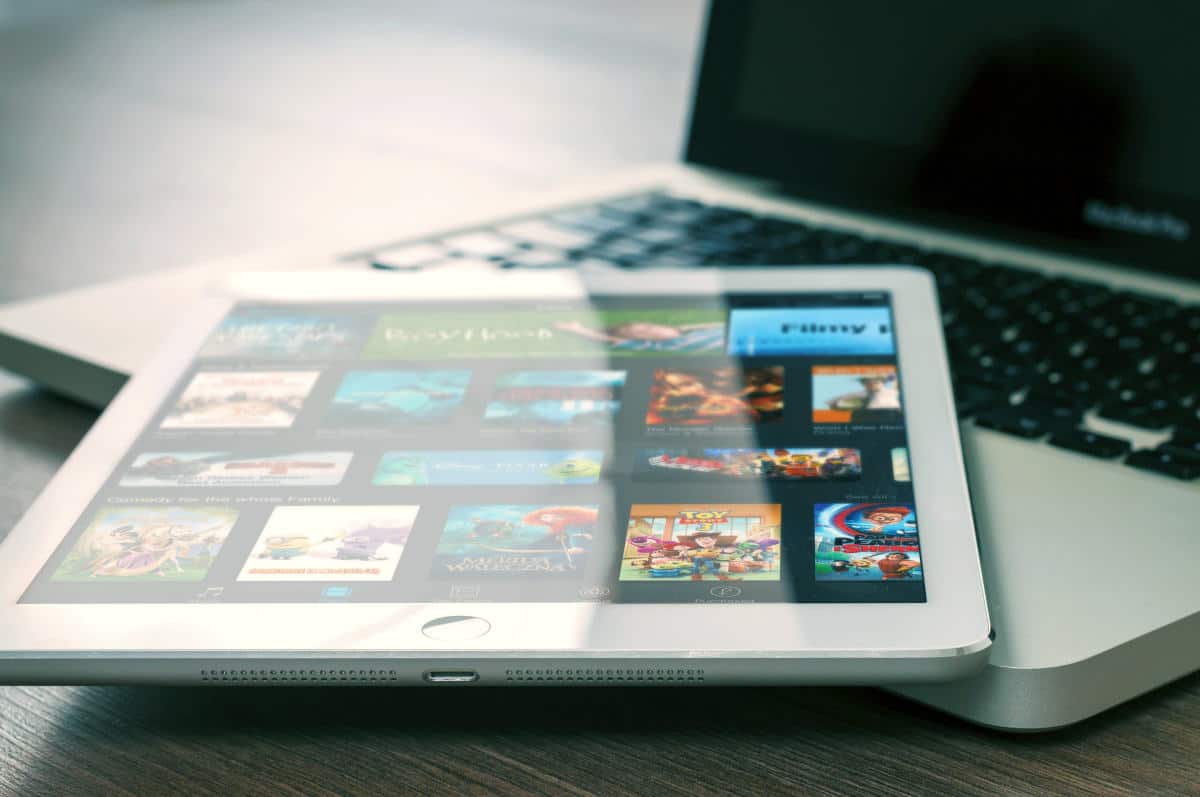 As far as I can tell, you are only limited to the number of downloads by the storage space on your device. And it has to be your internal storage. Netflix doesn't allow you to download to an external SD card.
I personally downloaded two movies and Netflix didn't put up any kind of fuss. I was worried that you might only be able to download one show at a time but this does not appear to be the case. The streaming service Netflix prepares for everything, so it ensures that you can load up your favorite movies and TV shows for offline viewing – as much as your phone can handle.
Nothing Is Permanent
Of course, when you are done watching a downloaded show, you'll want to delete it to free up space for future downloads. Netflix makes this easy to do right from the "My Downloads" screen.
SourceFedNERD made a great video teaching us how to use Netflix downloads:
Well done, Netflix. No more will I have to pay for internet access on my next flight just to keep up with my favorite shows and movies. Downloading content for offline use is a feature I believe many streaming services should adopt. For now, I guess the thousands of possible Netflix downloads will suffice. I think I'll refine my opening statement by adding one more "love" to it. So I guess I now love, love, love, love Netflix!
What Netflix downloads will you be filling your phone storage up with? Let us know in the comments!
Up Next: What Is Netflix and How Do I Use It?
Editor's Note: This post was originally published on December 14 2016 and has been updated for quality and relevancy.