Pixel 3 vs iPhone XR: Choosing The Better Phone

Which side are you on in the Pixel 3 vs. iPhone XR debate? Keep reading to get to know these two amazing smartphones a little better before making the purchase with our comprehensive review.
RELATED: A First Look At Samsung's First Foldable Smartphone
In this article:
Pixel 3 vs. iPhone XR | Which Smartphone is Better?
Features of Pixel 3 vs Features of iPhone XR
Pixel 3 Main Features
Top Shot – Automatically recommends the best photos where everything looks just right — perfect moments picked just for you.
Inclusive Selfies – Its front-facing cameras let you take group selfies. No more awkward, incomplete groupies.
Google Lens Enabled – Lets you search what you see by simply pointing your camera. Get better shots of your subjects — from products to landmarks, plants, animals, and more.
Super Res Zoom – Impressively sharp zoom-ins, without the blur.
Playmoji – You can add augmented reality figures and characters to your shots.
Better Night Photos – Pixel's "Night Sight" brings out all the best details and colors that get lost in the dark.
Unlimited Online Storage – Google Photos gives you free, unlimited online storage for all your original-quality photos and 4K videos.
Impressive Battery Capabilities – It charges fast and is compatible with wireless Qi-enabled chargers. Pixel 3's Adaptive Battery also learns your behavior over time and limits battery for apps that you use less often.
"Hey Google" Enabled – It comes with a voice assistant that can make your life so much easier.
Screentime Monitoring – It lets you track your habits with Digital Well-being and be more mindful about your phone usage.
Data Protection – It's built with Titan™ M, a custom-built security chip that helps secure your passwords and operating system.
iPhone XR Main Features
Liquid Retina Display – It comes with the most advanced LCD in the industry with an innovative backlight design that allows the screen to stretch into the corners.
High-Class, Largest LCD – This iPhone has the largest LCD across all of Apple's models. Its size plus its industry-leading color accuracy, wide color gamut and true tone features provide a one of a kind screen experience.
Exceptional Materials – It has the most durable front glass in a smartphone according to Apple's website. It's made with precision-machine aerospace aluminum bands and is dust and water resistant.
Advanced Face ID – It employs a facial authentication security feature that lets you access and lock the phone and make transactions online with just a glance.
Intelligent A12 Bionic Chip – It's built with this powerful smartphone chip that allows augmented reality, incredible portraits with Depth Control and utmost speed and fluidity in everything you do.
Breakthrough Camera System – Take incredible photos like never before with its impressive new camera features: Portrait Mode, Enhanced Bokeh Effect, Smart HDR, and Depth Control.
RELATED: Huawei Mate 20 Pro: iPhone Killer?
Specs of Pixel 3 vs Specs of iPhone XR
Benefits of iPhone XR and Pixel 3 and How They Stack Up Against Each Other
https://www.instagram.com/p/BxEaSERA-2J/
In this part, we provide a rundown of the benefits of each phone, and how they stack up against each other.
Pixel 3 Benefits
Battery Performance: In a test done by Tom's Guide, the Pixel 3 lasted for 8 hours and 27 minutes on a single charge while continuously surfing the web.
Charging Specs: It's compatible with wireless-charging and fast-charging, and comes with a fast charger.
OS

Runs on Android 9 Pie
With the Android-powered Pixel 3, you're dealing with utmost customizability with the existence of a variety of skins, icons, widgets, and skins.
This smartphone is also deeply tied to the Google ecosystem, thus providing a more intuitive experience with apps like Calendar, Maps, and Gmail.
Its AI-powered virtual assistant, Google Assistant, also offers more options than Apple's Siri.

Design:

The Pixel 3 has a solid finish, but is not as premium-looking as the iPhone XR. It is very similar to its predecessor minus the design tweaks, like its glossy linin and thinner bezels.
It's smaller than XR, making it easier to hold.
Comes in three colors — Clearly White, Just Black, and Not Pink

Display: The Pixel 3's OLED screen comes in at 5.5-inches with a 1,080p-resolution that produces more vibrant colors than the iPhone XR.
Camera

Pixel 3's "Top Shot" feature can recommend the best photo from all the exposure taken by its camera. Goodbye annoying shots where somebody's blinking.
It also has the "Super Res Zoom" feature that employs computation photography to reframe images to a close up while sharpening their details to make the shot crisper.
You can also enjoy its impressive "Night Shift" mode that can brighten up dim settings.
Can take HDR photos

Camera Resolution

Rear Camera: 12-megapixel
Front Camera: 8-megapixel
iPhone XR Benefits
Battery Performance: Battery life wise, the iPhone XR beats the Pixel 3. Tom's Guide put its battery to the test and it came out at 11 hours and 26 minutes on a single charge while continuously surfing the web.
Charging Specs: It's compatible with wireless charging and fast charging. Fast charger not included.
OS

Runs on iOS 12.1
One of the biggest advantages of iOS is the seamlessness of its messaging through FaceTime and iMessage. Android's is a little messy with the existence of more than one app that essentially has the same purpose.

Design

Luxury and sophistication have always been in Apple's soul. With its elegant screen, thin bezel, and premium overall look, iPhone XR stays true to the company's aesthetics.
This handsome baby of Apple comes in six incredible colors — red, blue, yellow, coral, black and white — giving consumers the chance to indulge their inner quirks.

Display

With a 6.1 in LCD screen boasting of a 1,792×828 pixel resolution display, iPhone XR has quite the size.
The screen is protected with what Apple declares "the most durable glass ever on a smartphone."
While this glass provides better protection for the phone, the iPhone XR, when laid on its back, isn't 100% flat — its back camera bumps out. This makes it more damage-prone than the entire handset.

Camera Features

The iPhone XR is Apple's first model to have a portrait mode that uses a single-lens camera instead of two. Like Pixel 3, it can also generate bokeh with the help of a software.
However, portrait mode in iPhone XR only works on people. You can take portrait shots of anything with the Pixel 3.
Can take HDR photos

Camera Resolution

Rear Camera: 12-megapixel
Front Camera: 7-megapixel
Bokeh Definition: An effect in photography where some parts of the photograph appear out-of-focus intentionally. This is achieved by using a certain type of lens.
Price
https://www.instagram.com/p/BxI3jFelxYp/
The Pixel 3 is $50 more expensive than the iPhone XR. This value gap increases as you increase the memory beyond the base 64GB.
For comparison, if you go with a 128GB iPhone XR, you'll only pay as much you would with a 64GB Pixel 3. The 128GB Pixel 3 costs $100 more at $899 — the same price as a 256GB iPhone XR.
However, with the higher price range of the Pixel 3, you already get unlimited online cloud storage.
Inclusion: What's in the Box?
iPhone XR
iPhone XR phone
Sim tool
Charging adapter
Lightning to USB cable
Earpods with lightning connector
Pixel 3
Pixel 3 phone
SIM tool
Power adapter (USB Type-C 18W)
USB-C cable (USB 2.0)
Quick Switch Adapter
Pixel USB-C earbuds
USB-C to 3.5mm headphone adapter
Customer Reviews
Want to know what customers who actually bought these phones think about the Pixel 3 and iPhone X3? Here are some reviews for both smartphones from verified purchases on Best Buy:
Google Pixel 3 Reviews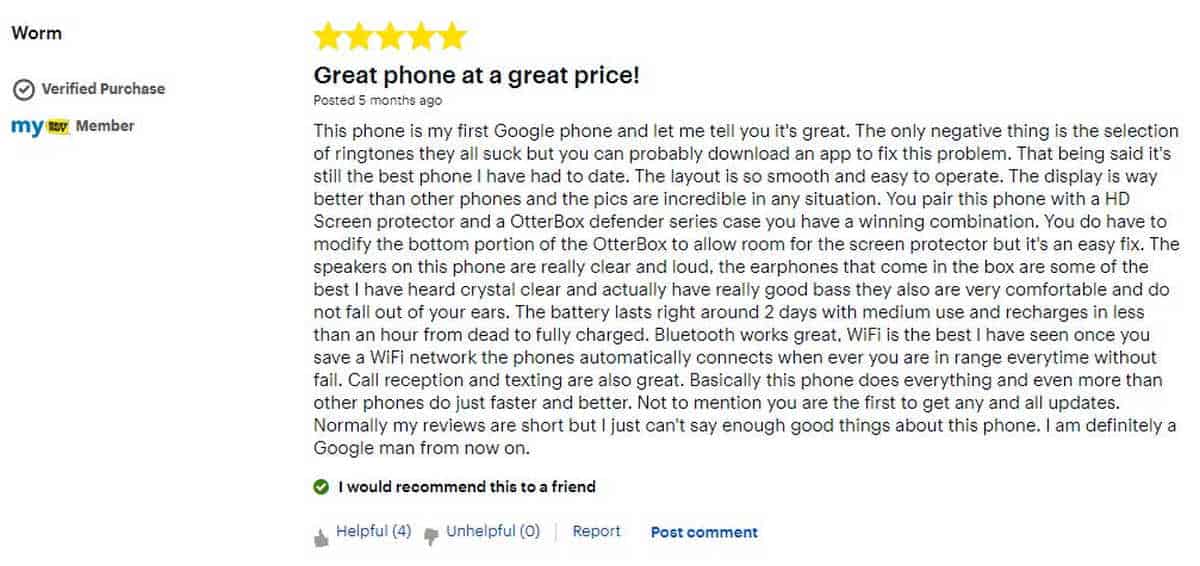 iPhone XR Reviews
Watch camera comparison of Pixel 3 vs iPhone XR in this video from CNET: 
Pixel 3 is a smartphone photography game-changer, while the iPhone XR is one of the fastest phones today performance-wise. It all comes down to what your purpose is. Whichever smartphone you'll opt to purchase, you'll definitely go home with one of the best phones available today.
Which smartphone do you like better? Let us know in the comments section below!
Up Next: