Be More Tech Savvy With Tech Made Easy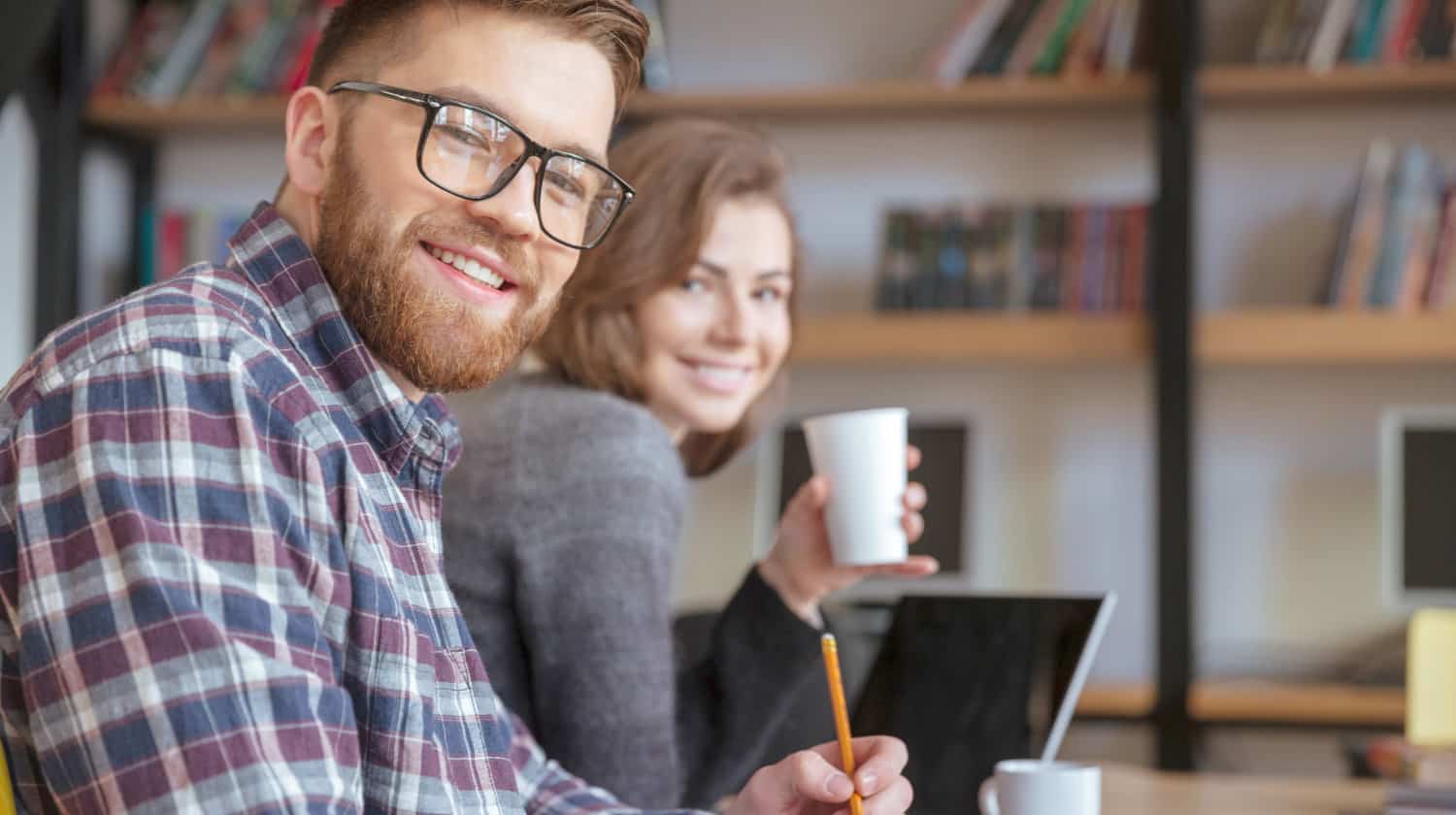 With Tech Made Easy, you can be more tech savvy and keep up with the technological advances of today's world. In this post, you'll learn more about this tech education bundle and how you can benefit from it. Keep reading to find out more.
RELATED: 15 Outdoor Tech Gadgets For Your Backyard
In this article:
Becoming More Tech Savvy | 11 Ways Tech Made Easy Will Make Your Life Better
What is Tech Made Easy? 
Tech Made Easy is a tech education bundle designed by yours truly to help people learn more about modern software, electronics, and Internet services through multimedia lessons (audio and video) and quick guides.
Purchasing Tech Made Easy gives you access to exclusive content, such as:
Audio Lessons — How to Speed Up a Slow Computer, What To Do (Step By Step) If Your Computer Has A Virus
Video Lessons — How to Manage Your Password, 30 Tips To Use Google More Effectively
Quick Guides — The Beginner's Guide to 4K Television, Texting 101: Everything You Wanted to Know About texting
For $177, you'll get access to all these on a brand-new USB stick, plus four awesome bonuses. What's more, we can ship anywhere in the U.S. for FREE.
Still not convinced? Read on to learn more about Tech Made Easy's benefits!
1. Instantly Reduce Your Anxiety Around Tech
When you encounter new tech, does it feel like a strange puzzle? Does using new software or chat apps make you feel like you have to solve for x every single time?
The massive amount of content you'll pick up in Tech Made Easy will help you decode technology through its nonintimidating lectures designed with the complete beginner in mind. You'll unpack the mystery of tech at your own pace and familiarize yourself with gadgets and apps to the point they'll lose their challenge.
2. Easily Overcome Geek Speak
You've probably scratched your head after hearing others talk about the latest social media network or found yourself staring blankly at the technician fixing your Internet. It's like these people are using a completely different language right? While you may not be fluent in the language digital natives use, there's still hope with Tech Made Easy!
The materials you'll encounter in Tech Made Easy will explain difficult tech concepts using plain, everyday language. You'll be able to pick up some of the most common tech terms and transform into a tech-savvy version of you as you become in the know in the tech lingo of today.  Soon, you'll be able to make sense of what everybody's talking about and you'll be able to join in on the conversation.
Digital Natives Definition: The younger generation who were raised with technology, which made them knowledgeable with computers and the Internet even from a young age.
3. Gain the Respect and Admiration of Your Children or Your Grandkids
Technology spawns its own culture — this is something obvious when you see your children or grandchildren building and sharing experiences around gadgets, apps, and games. It can feel like you're on the outside looking in while they're watching Netflix without paying you any attention.
Join in on all the fun. Tech Made Easy will help you'll learn about different apps and gadgets, from what they are exactly to how to properly use them. Soon, you won't be a stranger to technology and you can start sharing memories of experiences with tech with your loved ones.
4. When You're Tech Savvy, You'll Rely on Tech Support Less and Less
It's inevitable to ask for assistance from tech support, but it can be a drag waiting on hold for a long time before someone actually picks up. And, once your call comes through, the tech company charges you a hefty bill for 15 minutes of conversation or tech advice.
When you learn the ins and outs of technology and find out how stuff works, you're empowering yourself to fix your own problems. You'll be able to say goodbye to the frustration and the expense of a helpline after learning from Tech Made Easy.
5. Learn the Fundamental Skills You'll Need to Use More Advanced Tech
Working with tech involves learning fundamental skills that'll help you learn more advanced skills. For example, once you discover how to work with Facebook messenger, it's not all that difficult to understand how Snapchat works and what you can do with it.
Tech Made Easy can provide you with the foundation to help you learn more advanced tech skills. Soon, you'll gain the confidence to take on more challenging tech tasks and realize that advanced tech isn't rocket science at all.
6. Recognize the Dangers in Tech and You'll Learn How to Avoid Them
Do you know that malware programmers create and release at least 1 million new viruses and malware every day? What about hackers taking over your laptop webcam and spying on your from there?
Tech isn't foolproof, and a determined cybercriminal can break down its nuts and bolts to find out the best way to extort people using an app or a gadget's weaknesses. You can learn about these with Tech Made Easy, with content such as Don't Be The Next Victim Of Ransomware.
Once you become tech savvy, you'll understand how hackers can use tech against you and you'll learn ways to work around a device or software's vulnerabilities. You'll also learn good habits that'll keep you safe on the Internet.
RELATED: 7 Popular Technology Myths Debunked
7. Increase Your Productivity By Learning Newer Apps
There's always a new app out there that makes work a breeze. These productivity apps revolutionized work to the point that it's hard to imagine an office worker who isn't proficient with these applications.
The Tech Made Easy bundle contains articles and lessons on how you'll be able to use these programs to produce documents and make your work life a lot easier. One example is What Is Office 365?, which gives you a rundown of the differences between Microsoft's pay-once model and subscription model to help you decide which one is better for you.
You'll learn the basics of Gmail, Word, Windows, and Excel and the skills you gain will make you welcome in most offices.
8. Apply Game-Changing Tech Hacks
Hacks are special and secret tech tips that unlock advantages and benefits once you apply them. Tech Made Easy will teach you a few of these hacks and more so you can reap the rewards the not so tech savvy miss.
For example, you can use certain apps to save money on your airline tickets and find the best seats at the same time, which you'll learn about in Air Travel Tips & Tricks – Save Money Booking Your Own Flights. 
9. Discover New Killer Apps and Use Them To Make Life Improvements
These days, people claim that there's an app for everything, and if people don't find a particular app for a specific need, someone, somewhere out there is busy developing it.
Tech Made Easy contains lists and recommendations of apps that'll change how you do day-to-day activities like travel and leisure and work, They'll completely revolutionize how you approach tasks and how you get stuff done.
10. Can Help You Master the Use of Gadgets and Electronics
To a person who isn't that tech savvy, every gadget contains a big red self-destruct button. Yes, consumers can accidentally break their devices, but these accidents only happen because users don't have enough knowledge on how to care for them and use them correctly.
Certain tech tutorials in the Tech Made Easy bundle will teach you how gadgets work and how you can maintain them so they'll last and work for you longer, such as Protect Your Gadgets From Drops, Spills, and Malfunctions.
11. Becoming Tech Savvy Will Help You Keep Up in an Increasingly Technological World
Technology keeps advancing at a rapid pace, so it's easy for some to get left behind in terms of emerging tech trends. These changes can alienate people from the more tech-savvy people around them.
By learning all the basics in Tech Made Easy, you gain the skills and the confidence to tackle more advanced technology. This, in turn, will ensure you can keep up with the times. Want to learn how to call an Uber? Want in on DoorDash? You can learn all this, and more, with Tech Made Easy.
Tech Savvy Google search hacks to help find exactly what you need in this video from Noobie:
Being tech savvy involves having the ability to meet the demands and challenges of a world constantly evolving through technology. By learning all of the things you'll find in Tech Made Easy's tech tutorials, you're giving yourself the opportunity to keep up and make the most of these advances.
What tech skills and knowledge do you want to learn? Let us know in the comments section below and we might include it in our next feature! 
Up Next: